Do you have control of your Company's Passwords?

If not don't hesitate to contact us and we will assist you
We have experience of a good password system that is GDPR approved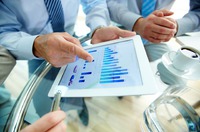 Tracking
By following a resource from the first entry to the last change, you have full traceability and transparency.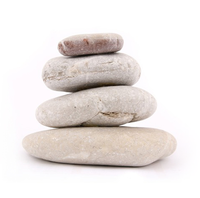 Easy to work with
One of the pillars of doing a good job is to have good tools that are easy to work with, which also follows a working structure.
Role-based access
A secure system provides proper access for the right group of people. Everybody should have access to what their position demands, but not more.

Attractive licensing model
A smart licencing model that allows all those who work within the system and have access to the resource can help and keep information updated and no one will be locked out. You do not need a dedicated person who administer all the data.
Integrated password control
Control that checks if passwords has been broken by validating them against the database haveibeenpwned.
Penetration tests are performed regularly by external parties.
Possibility to have rotating passwords.
Secure login
Support for the majority of two-factor authentication With full dynamic allocation. Multiple built-in security features within the system enable high security.

GDPR - Entered into force 25th of May 2018
We and many others consider this to be the absolute greatest change for Operations and Businesses in modern times.

One of the most important aspects of GDPR is management and access limitation.
Information shall be sorted, classified and proper access shall be established to it.
The right kind of information should therefore be handled by a desirable group of people who are trusted to it.
We follow Cyber Security experts from Addlevel, who hosted the event GDPR Summit 2017 in Sweden which interpreted the requirements of GDPR for application providers and organizations.

Quote from GDPR Summit 2017 Session 07 by Addlevel, via LabCenter:

" Access restriction, should everyone have access to everything, all the time ? "
" Why should the person in question have access to the protective task ? "
" Does the systems have a built-in data protection by default ? "

We at Haagen IT Partner are familiar with these challenges above and we are proud to acknowledge that our system is able to meet all the demands according to these sessions held by Cyber Security Experts.



We are happy to visit you and speak passwords with you around GDPR.


In fact, we are conducting an free of charge analysis of your current situation and judging it based on how we can help you move on to an approved and safer existence.


















---
Please contact us if you have any questions or want help to see if we can help you